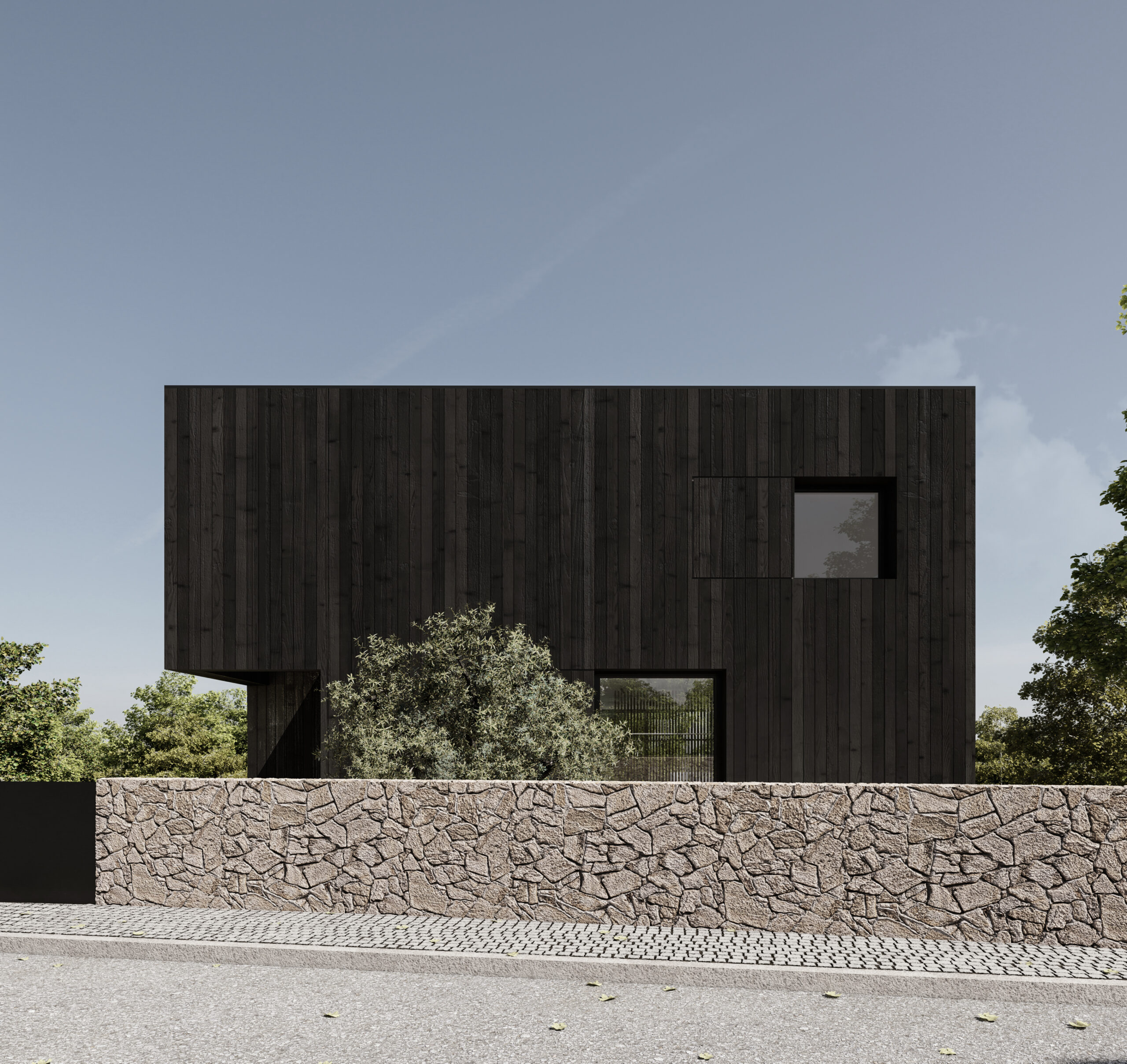 With a privileged location and with views of the Sintra mountain range and Palácio da Pena, as well as the plain, the construction of the house takes advantage of its near and distant surroundings. With a T3 tipology, it develops at two floors above the entrance level and 1 floor below.
The house presents an articulation between volumes and voids that create different depths, bringing out a dichotomy between transparency and opacity, light and shadow.
The exterior materiality of the facades gives the house an obvious uniqueness, blending in with the landscape. On the one hand, on the ground floor and upper floor facades, the use of carbonized wood, through the application of the traditional Japanese technique Shou Sugi Ban, will allow the creation of an aesthetic that combines ancestrality with contemporaneity. On the other hand, on the basement floor facades, which is partially "under ground", the use of stone, walled with dry joint, will contrast with the dark wood, evoking, a natural sense of the house integration on the ground. The project for a single-family house to be located in Sintra was developed in co-autorship with the architecture office Kema Studio.